Tattoos
have been practiced for along time, dating back to more then 15,000 years ago. They were made of simple lines and marks itched into the skin with primitive tools. Today the
art of tattoo
has grown tremendously. The creativity of the human mind has come up with so much imagination the designs are endless. Tattoos spawned a new era of beautifying the body with such intricate designs that the days when tattoo was frowned upon by most people are now, just a distant memory.
Today almost every city around the world has a tattoo shop. People are getting tattoos more today then a decade ago. The art form has not only grown by their sheer beauty but by their symbolic meanings and what they represent. There are designs made for about anything you can imagine. Tattoo ideas have yet to meet the gauntlet as people still insist on getting tattoos.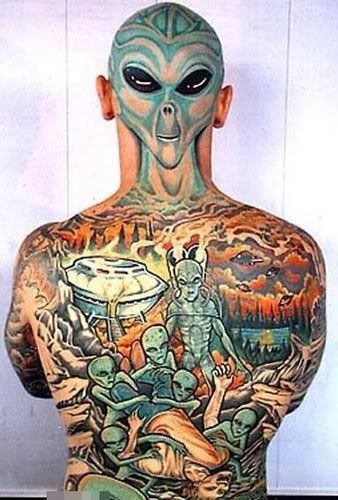 If you are looking for some
new tattoo ideas
, you have come to the right place. Here you will find a gallery of tattoo pictures, links, information and helpful tips to help you on your way to getting that cool and meaningful tattoo. Please feel free to browse around I'm sure you'll find something you like.
Thanks for stopping by! Enjoy not only this site but life itself! Cheers :)
Latest Info About Tattoos
These tattoo design ideas come from
InkedNation
Where you will find pictures of tattoo, articles that will help you find the best designs and tattoo meanings.
---
SKULL TATTOOS
Designs of many different type of "skull tattoos" from cute girl skulls to the evil menacing skulls for men.
---
Below you'll find some free tattoo information in pdf. Please feel free to download and check it out yourself.


---
Traditional Tattoos Of Samoa
Learn more about about their style of tattooing that has been around for thousands of years and is still carried on today.